Precision weapon
against advanced cyber threats
«T&T Security» protects systems from a new type of cyber threat. For more than 10 years, we have been successfully defending against APT-class attacks, zero-day attacks, and targeted malware. Our technologies are effective where typical protection tools are powerless.
MORE ABOUT
Allows to see
virus from the inside
The tLab system is an advanced Anti-APT product for protection against a new type of cyber threat: against zero-day attacks, targeted malicious software (malware) and APT attacks
MORE ABOUT PRODUCT
Our system automates anti-malware protection by integrating seamlessly with your existing Mail / Web Gateway components and other third-party solutions using REST API and standard protocols
Deep analysis of malicious behavior and heuristic analysis, which ensure the recognition of complex and hidden malware attacks
Quick assessment of the malware threat based on a comprehensive, interactive report that allows you to view the threat from the inside
Detects over 100 types of malicious activity
Checks up to 10,000 viruses per day (on one server)
Allows you to get a verdict on an object in 60 seconds
Based on more than 10 scientific papers from the USA
News
Our technology partner, the world leader in cybersecurity, has published a regional press release on Central Asia on cyber threats for 2021, which also features analytics from T&T Security.
Research
Malware threats and trends 2020-2021 in Kazakhstan and the world
In 2021, VirLab T&T Security conducted a lot of research...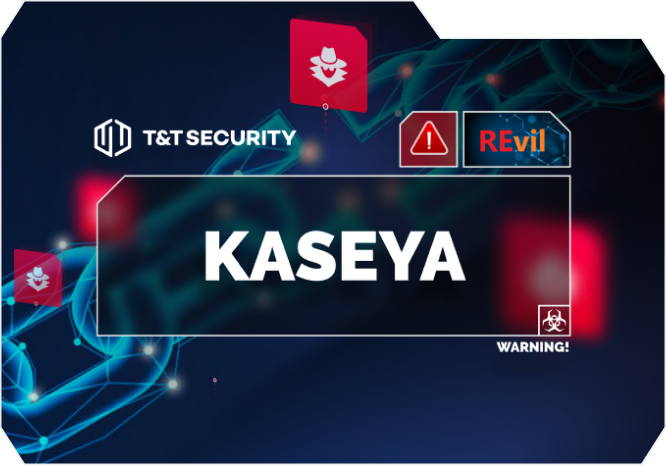 Research
Analysis and detection of the supply chain attack on Kaseya REvil in the system
In recent years, the model has become widespread...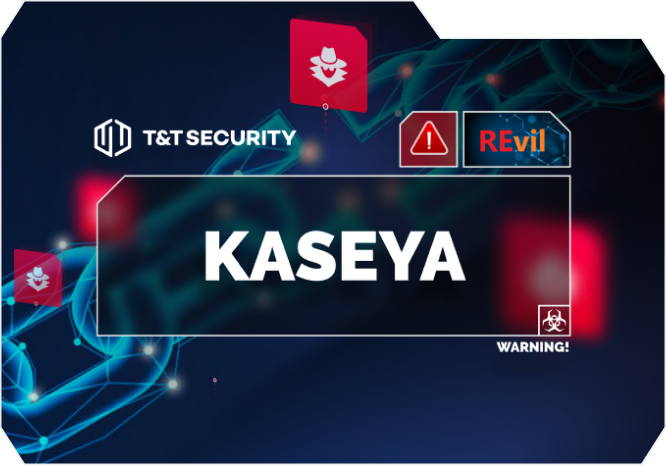 Research
Анализ упакованного образца Agent Tesla
9 декабря 2020 года нам предоставили образец вредоносного ПО, которое является угрозой нулевого дня.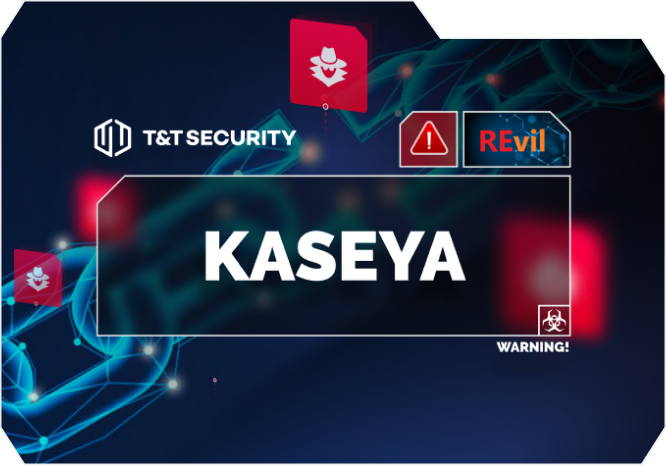 Research
Анализ упакованного образца Agent Tesla
9 декабря 2020 года нам предоставили образец вредоносного ПО, которое является угрозой нулевого дня.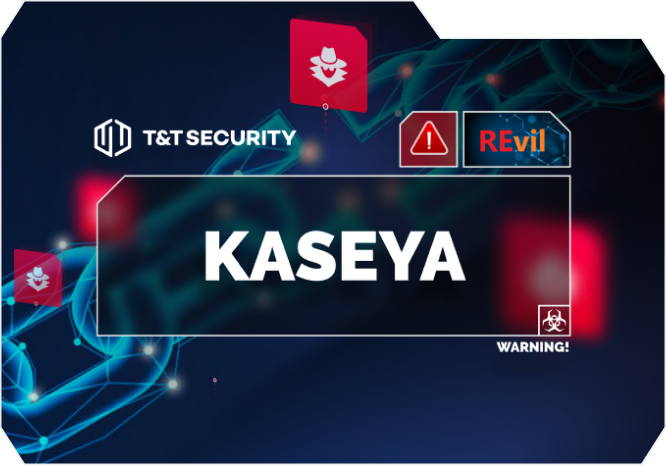 Research
Анализ упакованного образца Agent Tesla
9 декабря 2020 года нам предоставили образец вредоносного ПО, которое является угрозой нулевого дня.
Our company's DNA is an innovative approach to cybersecurity systems. As a result, all our products are based on in-depth scientific research presented at world conferences.
Ph.D., CEO of T&T Security
Technological
alliance with
Trend Micro™
Technological
alliance with
Trend Micro™
Baburaj Varma
Technical Director, AMEA
Thank you for your help in the implementation of strategic projects in the Central Asia region, in particular, in the project with the state concept "Cyber Shield of the Republic of Kazakhstan", where by joint efforts special additional functions were developed at the request of the state customer.